Bob and Mike Raise More Than $130,000 at 2019 Bryan Bros Tennis Fest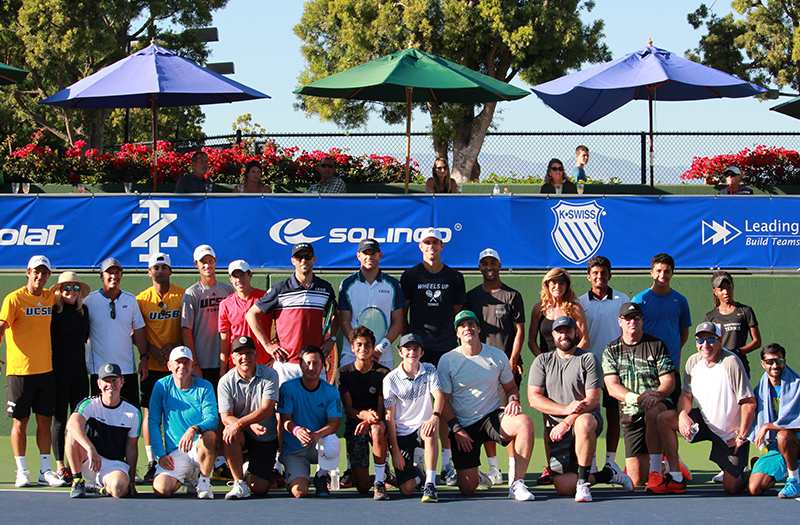 The 2019 edition of Bob and Mike's Tennis Fest benefiting the Bryan Brothers Foundation was a huge success. With over 1,000 people in attendance, the Bryan Bros were joined by their former US Davis Cup teammates Sam Querrey and James Blake for an exciting pro doubles exhibition match.
The event was held at the Spanish Hills Country Club and raised over $130,000 for the day which benefits numerous children's organizations and charities both locally in Southern California and throughout the nation.
Prior to the pro exhibition match, the Bros played a musical celebrity exhibition match as they were joined by Maroon 5's James Valentine and The Counting Crows' Jim Bogios. Fans also enjoyed the day tasting delicious foods and beverages from area top restaurants, wineries and breweries while they took in all the action.
The Bryans also played in a pro-am tournament-joined by 12 club players from across the country-along with other top former pros including Tracy Austin, Rick Leach. Jon Evans of Houston, Texas was the overall winner of the pro-am tournament. After the tennis exhibitions concluded, the Bryan Bros Band took the stage and rocked their fans' socks off with their performance and were again joined by James Valentine and Jim Bogios during the concert.
The Bryan Bros Foundation has donated over 1.2 million dollars to deserving kids' programs, organizations and charities. The Tennis Fest is one of the biggest fundraisers for the Bryan Brothers Foundation.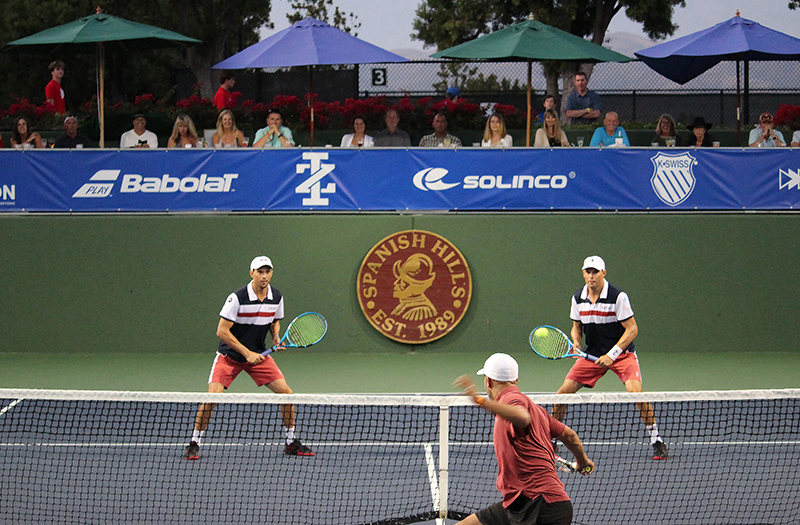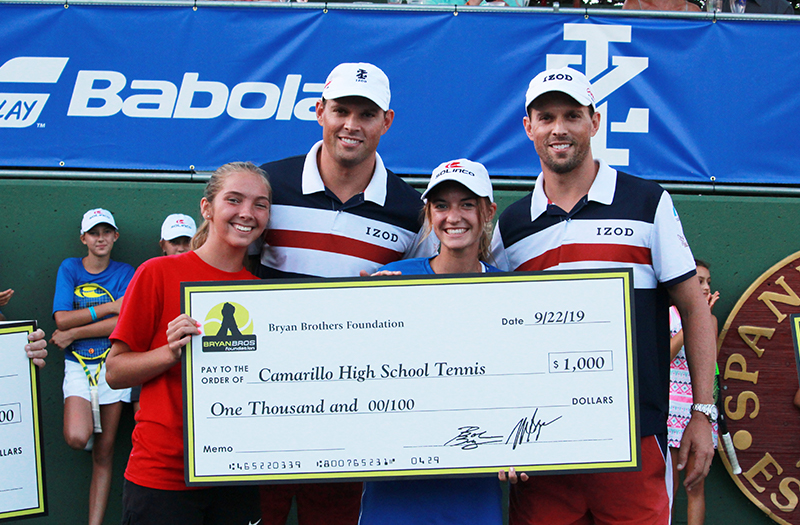 ---