Lagardère Unlimited (formerly known as Lagardère Sports) is a specialist in the sports economy comprised of six universes: representation of prominent artists and athletes, management of sports academies, events planning and logistics, management of medias, and marketing and consulting Lagardère Unlimited has quickly become a major player worldwide through the integration of a portfolio of world-class companies, including the recently acquired BEST (Blue Entertainment Sports Television), Sportfive, IEC in Sports, Upsolut, PrEvent and World Sport Group. Current clients include Super Bowl MVP Santonio Holmes, Reggie Bush, 2009 AP Offensive Player of the Year Chris Johnson and 2009 AP Offensive Rookie of the Year Percy Harvin; NBA All-Star Shawn Marion, 2010 NBA Draft pick John Wall, 2009 NBA Lottery pick Ricky Rubio and 2009 NBA Sixth-Man of the Year Jason Terry; legendary ATP doubles team Bob and Mike Bryan, rising star Melanie Oudin, WTA #3 Caroline Wozniacki, seven-time Grand Slam Champion Justine Henin and 2003 US Open Champion and ATP #7 Andy Roddick; top MMA heavyweight Fedor Emelianenko; basketball legend Magic Johnson; boxing legend Floyd Mayweather, Jr.; entertainment personalities John Saunders, Jenn Brown and Matt Vasgersian. Media & Event properties include the US Open Tennis Championship, the French Open Tennis Championship, the Legg Mason Tennis Classic, numerous US-based ATP tournaments, Rock 'n Racquets, the Boston Marathon, the Superstars Competition, Ice Wars, The Showcase college basketball event, the Men's and Women's Fifth Third Bank Tennis Championships and experiential grassroots properties Hoop It Up, Kick It, Let It Fly and Rock The Box.

John Tobias
President, Lagardère Unlimited Tennis
jtobias@lagardere-unlimited.com
John Tobias is regarded as one of the top young executives in the professional sports marketing industry. In 2005, Tobias was named by Sports Illustrated as one of the top 30 sports industry executives under the age of 30. He has also been recognized by the Sports Business Journal as one to the top "up and coming" leaders in professional sports.
Tobias' seven years of experience in sports marketing began with Pro Serv and industry legend Donald Dell. Over the course of
several acquisitions, Pro Serv became SFX, then BEST, and now Lagardere Unlimited. In 2006, Blue Equity, LLC, purchased the SFX Tennis representation practice from Clear Channel Entertainment and is when Tobias became an equity share holder. Tobias served as Vice President from 2007-2009 at BEST Tennis, and in March of 2009 was promoted to President. Tobias has personally represented the likes of top tennis stars Mardy Fish, Mike & Bob Bryan, Sam Querrey, Victoria Azarenka, Caroline Wozniacki and Anna Chakvetadze. He has also spent several years playing a key assisting role on the all-encompassing Andy Roddick account and in 2005 began working with 5-time Grand Slam Champion Justine Henin. During the course of his successful career at Pro Serv, SFX Tennis, BEST, and now Lagardère Unlimited. Tobias has negotiated hundreds of contracts for clients on both the ATP and WTA tours.

Tobias holds a Bachelor's degree in Political Science from the University of California at San Diego where he currently serves on the athlete alumni council. While at UCSD, he was a member of the men's basketball team and earned recognition among the University's top student athletes. In addition, Tobias was named to the UCSD Dean's list on multiple occasions. He is currently a registered athlete agent/representative in multiple states around the nation, and is also a registered NFLPA Contract Advisor and works closely with BEST Football President Joel Segal on a variety of projects.
Sam Duvall
Vice President, Lagardère Unlimited Tennis
sduvall@lagardere-unlimited.com
Sam Duvall currently serves as Vice President for Lagardère Unlimited Tennis. He is responsible for recruiting, contract negotiations, and marketing for Lagardère Unlimited.
Duvall began his career in 2005 as an intern at SFX and has quickly risen to his current position. He works in the Washington D.C. office with mentor and Lagardère Unlimited Group President Donald Dell. Duvall has signed and personally manages 12 ATP and WTA players, including rising stars John Isner, Denis Kudla, Melanie Oudin and Eugenie Bouchard. Duvall also works closely with Lagardère Unlimited President John Tobias on the accounts of Caroline Wozniacki, Victoria Azarenka and Sam Querrey.
Duvall holds a Bachelor's degree in Psychology from Bates College and a minor in Economics. Duvall was a 2-year captain on the nationally-ranked men's tennis team.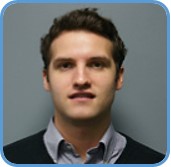 Drew LeMesurier
Director of Talent Marketing, Lagardère Unlimited Tennis
dlemesurier@lagardere-unlimited.com
Drew LeMesurier serves as the Director of Talent Marketing for Lagardere Unlimited's Tennis division. Drew is responsible for the procurement and management of endorsement partnerships for a number of Lagardere's tennis clients. LeMesurier works primarily with Caroline Wozniacki, Victoria Azarenka, Sloane Stephens, Milos Raonic, Mardy Fish, John Isner, and the Bryan Brothers amongst others.

Drew brings a diverse background of sports marketing experience having worked in athlete representation across football, hockey and basketball before focusing his efforts on the world of tennis at Lagardere. LeMesurier got his start working under the tutelage of renowned NFL agent Tom Condon in Kansas City, Missouri. Eventually Drew returned home to Toronto to join the sports marketing agency HallPass Media to assist in the management of NHL MVP Alex Ovechkin's marketing. Over time Drew transitioned into basketball at HallPass where he worked alongside Lagardere's Basketball division to assist in recruiting efforts and athlete marketing working with such clients as John Wall, Joakim Noah and Dwight Howard. LeMesurier graduated with an Honors Bachelor of Business Administration from Wilfrid Laurier University.

Donald Dell
Group President, Television, Tennis & Events, Lagardère Unlimited
Tennisddell@lagardere-unlimited.com
No history of professional sports could be complete without a chapter devoted to the contributions of ProServ Founder and Chairman, and Group President of Blue Entertainment Sports Television, Donald L. Dell. In fact, the history of tennis, particularly the sport's Open era, might as well be a chronology of Dell's career in sports marketing and management, and television.