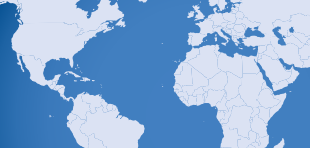 WHERE ARE THEY NOW?
Bob and Mike are set to defend their title at the Delray Beach Open, which gets underway February 17. The Bryans earned a walkover win after Nick Kyrgios & Jordan Thompson both pulled out due to injury, and are now slated to face Divij Sharan & Artem Sitak in the quarterfinals. On Tuesday night Bob and Mike were presented with the key to the city by Delray Beach Mayor Shelly Petrolia and Commissioner Adam Frankel, commemorating the Bryan Bros' amazing run of 13 appearances in the tournament. The Bryans have competed in the Delray Beach Open each year since its inception in 1999. Delray will be the second tournament of the Bryan Bros' final season, capping off a record-setting career. Bob and Mike have won their adopted home state of Florida's Delray Beach Open five out of the seven men's doubles finals appearances they have made over the course of their illustrious careers. View 2020 Schedule & Results>>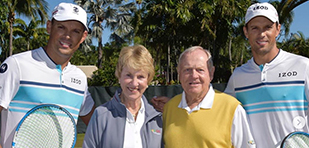 BRYANS & NICKLAUS SWING FOR YOUTH
At the 3rd Annual "Fore Love" Tournament, golf legend Jack Nicklaus and his wife Barbara partnered with Bob and Mike to raise more than $1 million to benefit the Bryan Bros. Foundation and the Jack Nicklaus Children's Health Care Foundation.
Read More >>
Click on the links below to see some of the inspiring work that the Bryans have most recently done on behalf of children.
Bob and Mike Raise More Than $130,000 At 2019 Bryan Bros Tennis Fest
Bryan Brothers' Inspiring Dreams Foundation Brings 400 Kids to Indian Wells>>